Company brief portrait of

MagnusCargo
About us
Magnus Cargo Transport & Logistics keeps your business in motion and your cargo on track.
We are one of the leading freight forwarding companies based in Doha Qatar established in 2020. We offer complete logistics services, have been known for delivering reliable cargo handling services, and guarantee customer satisfaction with our personalized services.
Now, we are one of the top listed Freight forwarding Industries in Qatar for both Commercial and personal cargo. We Provide Door to Door services all over the world for Personal Cargo and commercial Cargo with the support of our strong agents in all countries, especially in China, the UK, Germany, all Europe countries, the USA, Canada, Australia, Korea, Japan, Malaysia, India, Indonesia, Philippines, Nepal Africa, other countries in the Far East and Asian Countries. Our Strong Global Network with the Leading Freight Forwarding Companies in the world is Our major strength and our professionals, who have years of experience in the Cargo Service field and intuitive care for most customer needs, are the heroes behind our success story!
Our Vision
Our goal is to be the preferred freight forwarder, shipping, and logistics service provider to our customers by providing an excellent service that satisfies all their needs. We will achieve this through adherence constantly evolving quality objectives and a team of highly skilled team members.
Our success will be measured in the generation of long-term business relationships and returning customers.
Our Mission
To make sure fast and reliable services to all clients, to provide logistics services solutions to all that are not only efficient but also affordable to all, and to gain the confidence & trust of our valued clients by conducting business with complete honesty and integrity.
Our purpose as a freight forwarding company is to provide superior customer service, exercise a positive impact on the community and environment, and produce world-class employees that represent our company.
MagnusCargoTEAM
Meet the

MagnusCargo

team
CONTACT MANAGER
MagnusCargo

Regional managers

Managing Director & CEO
Direct: +15 9780 1365
Mobile: +15 9255 2811
Send message

Sales Head/ Director
Direct: +15 9780 1365
Mobile: +15 9255 2811
Send message

Vice President Logistics
Direct: +15 9780 1365
Mobile: +15 9255 2811
Send message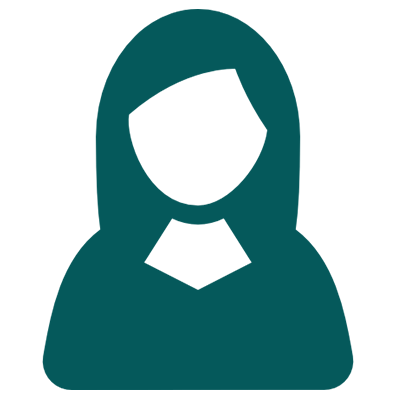 Human Resource Director
Direct: +15 9780 1365
Mobile: +15 9255 2811
Send message
We are committed to developing transportation services and logistical systems to meet the needs of you, our customer.
Magnus Cargo helps customers identify, design, and deliver flexible transportation logistics solutions encompassing parcel, lightweight LTL, pool distribution, dedicated, courier, and final mile delivery. Our personalized delivery services and solutions create sustainable, long-term value for our customers, business partners, and employees. Magnus Cargo is one of the top preferred regional ground and specialty transportation services partner that shippers think of first.
Air Freight
With Expertise in air freight operation and at most good faith, we developed strong relationships with major air airlines all around the world. Especially for importing to and exporting from Qatar, we work closely together with well-known air lines such as Qatar Airways, Emirates, British airways and many others. These relations enable us to provide a competitive price and highly flexible network to ship your air freight to any destination. A high degree of flexibility is essential to the air freight business where time is a fundamental factor. We act quickly & carefully for all airfreight shipments this will ensure time delivery .that will put our client business on the lead. We have always earned a solid reputation from market for making successful delivery.
Sea Freight
We offer LCL, FCL and break bulk, RORO import and export regardless the amount or value of your goods. We are dedicated to our client we can ship your cargo to any destination and import from any country of origin, whatever you ship with us, we will be treated your freight with at most care and provide you according to your requirements, We work together with a great number of well known global sea freight carriers and shipping lines to provide high flexibility and a wide range of options. Mearsk, MSC,APL, CMA are just a few widely known shipping companies we work with regularly. Therefore we are able to seek the most suitable sea freight solution for your international supply chain. Our sea freight operators are constantly searching for the most efficient and cost efficient solution.
Land Freight
We Offers Wide range of transportation solution light & heavy transportation with own and hired trailers from local to overland regional and long haulage truck load as for most of our services, our low cost advantage in Qatar applies especially for inland & overland transportation. We work solely with small and middle sized trucking companies on a local level. Through the years we build good relationships of trust with these companies and their truck drivers. Therefore we are able to offer you rust worthy service at competitive prices. Our inland trucking service is not only stand alone service but part of our comprehensive supply chain solutions. It is an additional service to close the gaps between ports, warehouses and the final destination. We truck your freight as part of a door to door solution. We offer this service not only in Qatar, but in any country in the world.